Financial Policies
Welcome to our practice, we are happy that you have chosen our office for your dental needs.
We are committed to your treatment being successful. Please understand that payment of your bill is part of your treatment. The following is a statement of our financial policy which we require you to read and sign prior to any treatment.
Payment is expected as services are rendered. If you are covered by insurance, we expect payment for deductibles and co-payments on the date of service. We accept cash, check, Visa, MasterCard, American Express, Discover and we offer convenient financing which allows low monthly payments (see below).
Regarding Insurance
We are happy to extend the courtesy of billing your insurance company for you. However, in order to provide this service, you must provide us with complete insurance information. It is your responsibility to provide our office with all the insurance information required. If this information is not provided to us on or before your first visit, we will be unable to bill your insurance company for you and you will be expected to pay in full for services rendered. If we have not received payment from your insurance company within 60 days of billing, the balance becomes your responsibility. Your insurance policy is a contract between you and your insurance company and we are not a party to that contract. You will be expected to contact them directly if a problem should arise. We expect all balances to be cleared in less than 60 days.
Usual and Customary Rates
Our practice is committed to providing the best treatment and we charge what is usual and customary to our area. You are responsible for payment regardless of any insurance company's arbitrary determination of usual and customary rates. Please keep in mind that we can only estimate what your insurance will pay since each insurance company has their specific limitations and exclusions.
Billing
A 5% finance charge will apply monthly for all accounts over 60 days. For all accounts over 90 days with patient amounts due, there is a chance your account will be turned over to a collection agency. You will be responsible for all collection agency, legal fees and/or court costs, necessary to collect this account.
INSURANCE
As a courtesy to our patients, we will be happy to file your dental insurance forms. Your specific policy is an agreement between you and your insurance company. Any remaining balance is your responsibility, should the insurance benefits result in less coverage than anticipated. If requested, our staff will gladly submit a pre-treatment estimate to obtain insurance coverage amounts and co-payment portions. We are unable to bill any managed care networks (HMO plans).
CARE CREDIT FINANCING
Care Credit lets you begin your treatment immediately upon approval, with the ability to pay over time with low monthly payments and no interest financing if paid within 12 months. Care Credit works like a credit card, but is exclusive for healthcare services.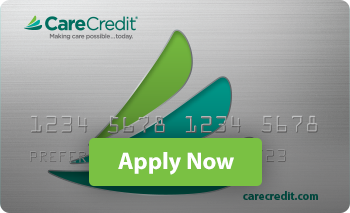 Book Your Appointment: (707) 765-6021